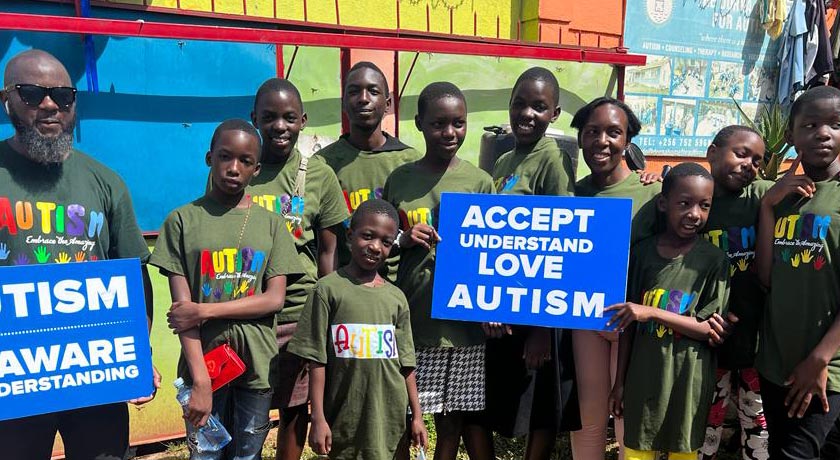 ALL FOR AWARENESS
Autism Match Day
Welcome to the Vermillion Foundation & Dorna Center for Autism Collaboration Campaign! We thank you for being part of it.
At Vermillion Foundation, we're thrilled to share the heartwarming success story of our collaborative initiative: where the Vermillion Foundation joined hands with Dorna Center and other valued partners to organize an unforgettable match for a group of remarkable young individuals – autistic children who attend Dorna Center classes.
Mission accomplished! 
Our objective was straightforward yet immense – create an experience filled with joy, inclusion and empowerment, uniting these talented young souls on the autism spectrum with their love of football and giving them an opportunity to showcase their skills while celebrating unique abilities while building an atmosphere of understanding and acceptance.
Thanks to the support and dedication of our partners, volunteers, and passionate team at Dorna Center, this event unfolded as an exuberant display of collaboration. Children donned team jerseys with pride as their teammates cheered them on; excitement filled the air!
This match was much more than simply a game; it was an opportunity to celebrate humanity, the limitless potential within every individual, and the transformative force of unity. Cheers and applause filled the stadium as teams took to the field; supporting and motivating these young athletes as they displayed their abilities fearlessly on stage.
Through the Vermillion Foundation & Dorna Center for Autism Collaboration , our aim was to demonstrate the significance of inclusion both within sports and society. Not only did our event give children with autism an outlet to showcase themselves; but it was also used as an occasion to spread awareness regarding autism spectrum disorder (ASD) and its unique challenges faced by individuals on its spectrum.
Beyond our joyous moments on the road, we participated in activities designed to foster understanding and empathy towards individuals with autism. It is our hope that this campaign will leave an indelible mark upon everyone involved; creating an environment which celebrates diversity while championing inclusivity.
Thank you to our partners, sponsors, and volunteers for making this extraordinary event possible! Your continued dedication and belief in every child have left an immeasurable mark that will continue to leave its impactful mark long past its matchday venue.
As we drive change and create opportunities, we welcome you as part of this journey. Let's work together on raising awareness, welcoming diversity, and making an impactful contribution towards improving life outcomes of those on the autism spectrum.