ALL FOR AWARENESS
Combating autism misinformation, improving lives, and supporting families with compassion and understanding.
Vermillion Foundation is a non-governmental organization founded in May 2021 to dismantle the walls of ignorance, dispel myths and misconceptions about Autism Spectrum Disorder (ASD) and foster communities that understand and embrace individuals ASD in Uganda.
Our Mission
To passionately advocate for individuals with Autism Spectrum Disorder (ASD) by providing support and widespread awareness for acceptance.
Our Vision
A world where autism is understood, embraced and celebrated.
What We Do
1. Awareness and Education:
- Conduct awareness campaigns, workshops, and community events to increase understanding and dispel misconceptions about autism.
- Share valuable resources, information, and articles that promote knowledge about ASD, targeting individuals in the community, including prospective parents and youth.
2. Advocacy and Collaborations:
- Promote acceptance, equal opportunities, and the rights of individuals with ASD.
- Ensure their voices are heard and their needs are met.
- Collaborate with government agencies, community organizations, and stakeholders to influence positive change at local, national, and international levels.
3. Community Engagement:
- Foster a sense of community through support groups, providing a safe space for children with autism and their parents.
- Encourage feedback and sharing of experiences.
- Conduct evaluations to improve awareness and advocacy approaches.
Our Projects
100 Days of Autism Awareness
This program is annually running from July to October with the aim of creating awareness to a larger population each time. During this period, we spread awareness through our social media, community visits and outreach, running adverts on mainstream media, collaborating with other organizations for the campaign support and fundraising to support an inclusive home or school at the campaign's end.
Our Projects
Share A Special Meal Initiative
With this initiative, we organize a special meal and share it with different communities that we tell about Autism after the meal or inclusive homes. So far, we have shared meals with the community of Noah's Ark Home, KaliroKatono Jamia community in Luwero, EmbraceKulture-Maani Center in Entebbe and Bamunanika muslim community.
OUR PROJECTS
These recent activities reflect our ongoing commitment to advocating for individuals with autism, raising awareness, and providing essential support to create a more inclusive and understanding society.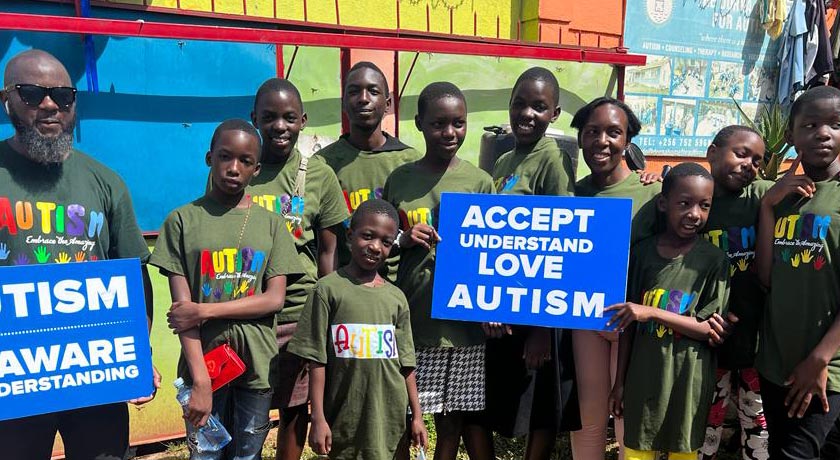 Autism Match Day
Welcome to the Vermillion Foundation & Dorna Center for Autism Collaboration Campaign! We thank you for being part of it.
At Vermillion Foundation, we're thrilled to share the heartwarming success story of our collaborative initiative: where the Vermillion Foundation joined hands with Dorna Center and other valued partners to organize an unforgettable match for a group of remarkable young individuals – autistic children who attend Dorna Center classes.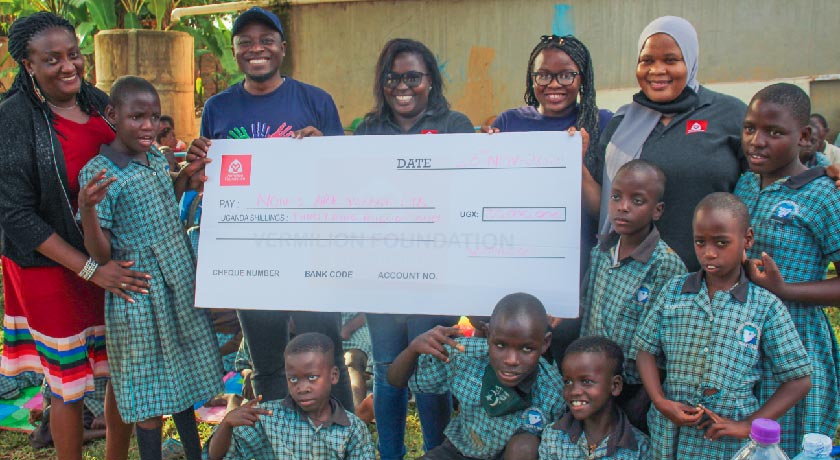 Supporting Noah's Ark
Our campaign began as an initiative to raise autism awareness and offer crucial support to autistic communities during times of lockdown and beyond. When world events forced lockdown in 2021, carrying out research about child health introduced us to a disorder that many had no clue about. Many thought it was a disease and others had  misconceptions about what it really was.
BECOME A VOLUNTEER
Unlock the potential of individuals with autism, lend your heart and hands as a volunteer today.